This is the official webpage of the Westmeath County Council project for increasing the participation of women and people of diversity in local government. Westmeath County Council recognises that more women and people from diverse backgrounds are needed to lend their voice to decision making in the County, where we can all live in a society that is more inclusive, diverse, and where balanced decision making takes place to promote the sustainable development of all of our communities. As a local authority service provider, Westmeath County Council seeks to provide access to all that we offer on an equal basis, and need the members of our community from all backgrounds to step up and to have their voice heard!
The 2024 Local Elections are an excellent opportunity for new and upcoming candidates who represent the women and diverse members of our community to create the change needed for diversifying the political fabric of our County. Westmeath County Council will continue to offer informational material and guidance on where to avail of the necessary supports to run for election, and will regularly update this dedicated webpage with the latest developments.
Westmeath County Council in collaboration with See Her Elected (SHE) hosted their seminar for the Council Project 'A More Inclusive Politics for Westmeath' on Saturday 21 January 2023 in Áras an Chontae, Mullingar. The event was a resounding success, with key speakers and participants who represented the voices and experiences of their diverse communities and the voices of women who are interested in getting involved in local government. Westmeath County Council would like to thank all of those who attended and look forward to continuing their project to encourage a greater number of women from diverse backgrounds to run for or get involved in the 2024 Local Elections.
Please also see our informational video and booklet detailing the experiences of our current female councillors, how to get involved in decision making, how to familiarise yourself with voting in the local elections, and more!
Video: A More Inclusive Politics for Westmeath
Booklet: A More Inclusive Politics for Westmeath - Booklet ‌

‌
Westmeath County Council have been successful in their proposals for funding from the Department of Housing, Local Government and Heritage for facilitating this project, and will continue to engage with the Department to apply for further funding that can be used to support the participation of women and people from diverse backgrounds in local government structures and decision making in Westmeath. This is in line with our shared goal with the Department and supports the Programme for Government – 'Our Shared Future'.
For supports and guidance on how you could run for election in the next 2024 local elections, please visit the See Her Elected (SHE) website, whose expertise will equip you with the relevant skills and know-how for your journey in local politics.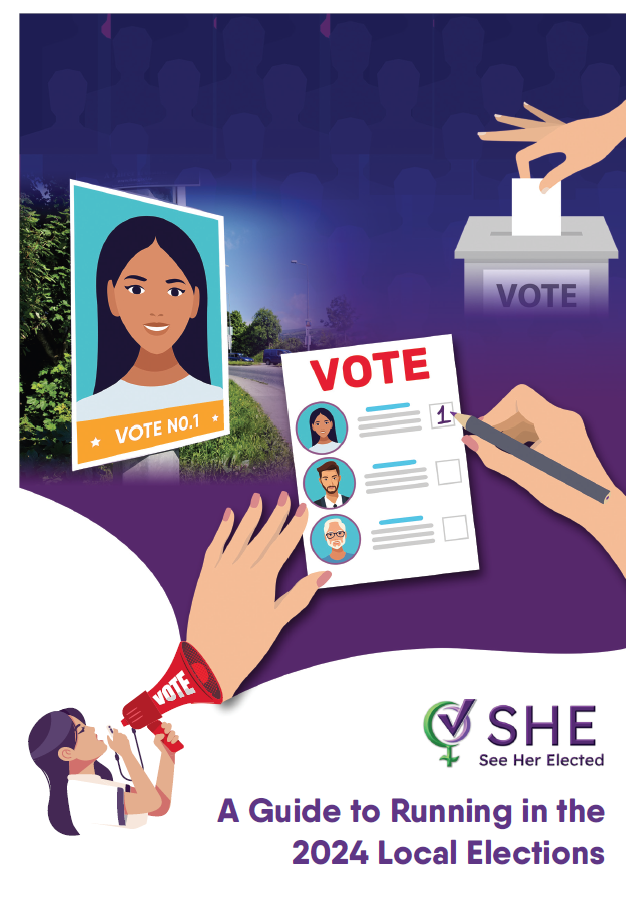 ‌‌