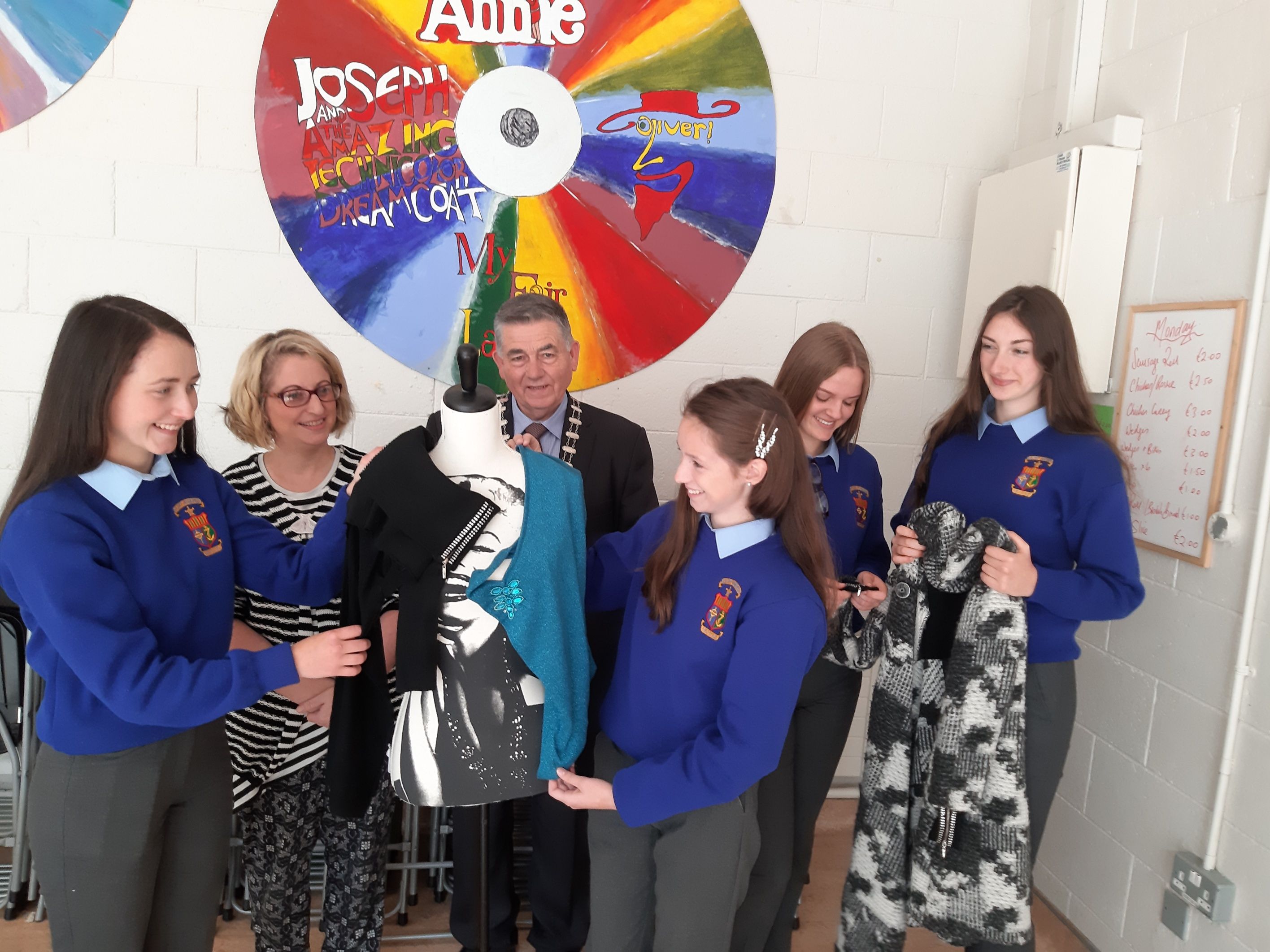 An Cathaoirleach Cllr Paddy Hill has officially launched the Relove Fashion Competition in St. Joseph's Secondary School, Rochfortbridge with Niamh Sweeney, Art Teacher and 5th year students Sarah Ronan, Ella Shaw, Gabija Bastyte, and Erin Heeney.
The competition is for secondary schools to encourage students to take a deeper look at clothing and to explore creative reuse options such as upcycling, repairs, alterations, and mending. Entrants should source clothing from a charity shop, swapshop, or reuse items already at home.
To enter, students must submit the following by email to Ruth Maxwell, Environment Department, Westmeath County Council via rmaxwell@westmeathcoco.ie
• A storyboard detailing the design, materials/clothing used, and the story of their outfits.
• Before and after photos of the clothing.
• A brief description of where the clothing was sourced, what steps were taken to upcycle or accessorize the outfit sustainably.
• A description of the fabrics and garment quality.
• Your views on why it is important to make fashion more sustainable, taking account of the impacts of textile production and manufacturing.
Please also provide:
Name of school and teacher as main point of contact
If it is a team submission, all the names on the team
A contact phone number for your school
Registration is open to 27 September. County finalists will be announced on 7 November and the Grand Final will be held on 21 November 2019.
All regional finalists will be invited to attend a fashion showcase hosted at the Rediscovery Centre, Dublin where their outfits will be displayed and judged by professionals in the sustainability and environmental sector.
The overall winner will receive a fashion design pack to the value of €1,000 for their school.
Best of luck to everyone.
Competition details:
Relove Fashion Competition Details
Content Last Updated/Reviewed: 11/09/2019