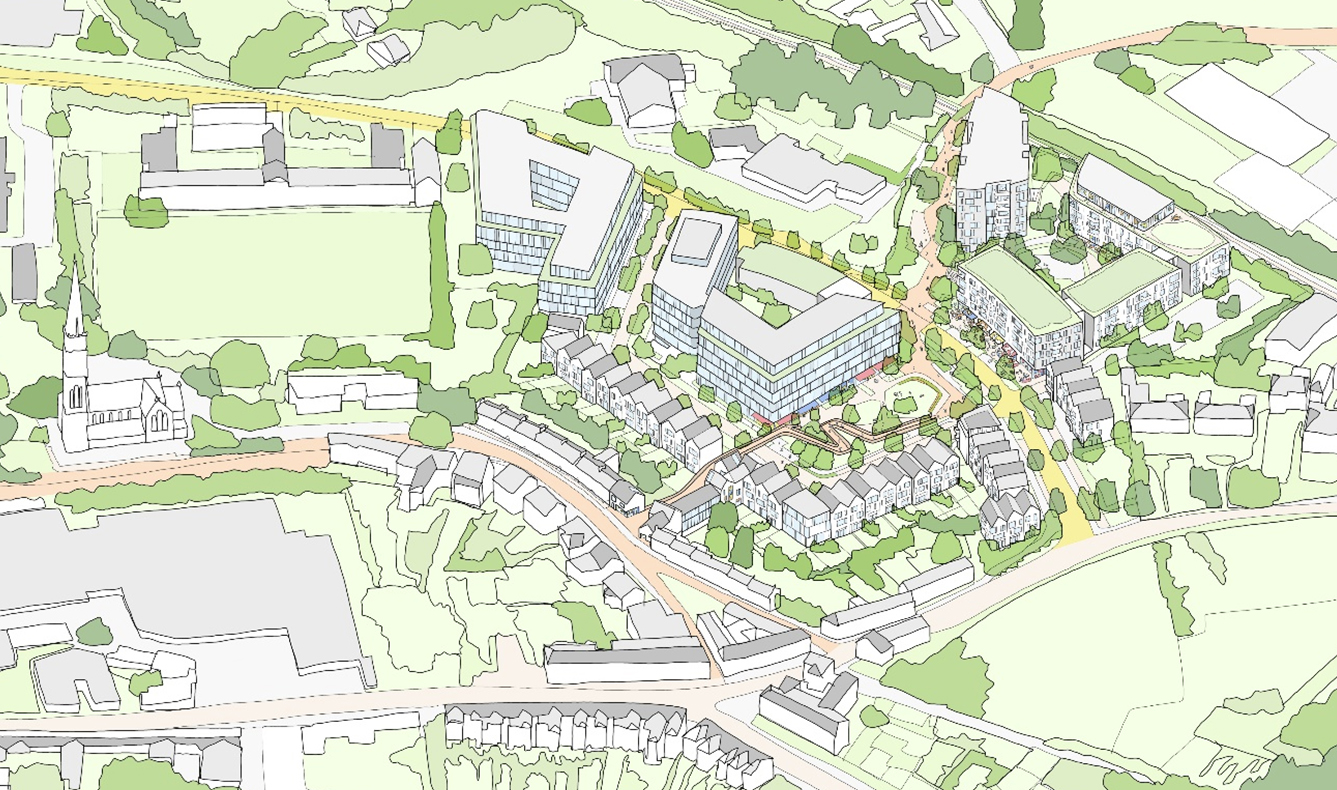 ‌
Loughanaskin 3 D Aerial View
Current Status:
Westmeath County Council launches community consultation for regenerative Loughanaskin Masterplan
Westmeath County Council are undertaking a public consultation event for the proposed new Masterplan to regenerate Loughanaskin, Athlone.
The current phase of consultation will include an in-person public exhibition which will take place on Thursday 26th May from 3pm – 7pm in the Athlone Civic Centre. Visitors will be able to browse the Masterplan concept proposals and engage with members of the design team.
Members of the public are also invited to view the Masterplan proposals, including a 'fly-through' video of the scheme at www.loughanaskin.ie. and take part in the consultation survey. The survey will close on Thursday 9th June 2022.
The regeneration-led Masterplan incorporates a number of key design components including provision for a new commercial zone that will feature state-of-the-art, flexible and mixed-use commercial office spaces to accommodate a variety of occupiers. A residential zone is also featured within the design concept offering a mix of urban house types to help diversify local housing provision.
Additional features within the Masterplan includes the development of a high quality landing space comprising recreation and amenity space, a distinctive 'green route' through the site providing a pedestrian friendly connection between the Town Centre and Old Rail Trail greenway, the development of St Mary's Gateway which will be a new entrance space to Loughanaskin including community and cultural uses, and a number of active ground floor uses as part of the residential and commercial zones.
This project is funded by Urban Regeneration and Development Fund (URDF) to support sustainable development, as set out in Project Ireland 2040.
Artist View of St. Mary's Gateway
The Regeneration Team can be contacted at
Regeneration Project Team,
Westmeath County Council,
Áras an Chontae,
Mullingar,
Co. Westmeath. N91 FH4N
Tel. 044-9332000
Email: regen@westmeathcoco.ie